Matris™ is the expression of years of work focused on improved patient care within assisted reproductive technology centres around the world.
Matris™ is built upon a foundation of over 25 years of clinical investigation in a state-of-the-art women's health research laboratory and clinical infertility centre. Matris™ was developed by Roger Pierson, MS PhD FEAS FCAHS who spent his professional career researching improvements to reproductive technologies around the globe.
Dr. Pierson's original research has contributed to an enhanced global understanding of human reproductive function and many improvements in ovarian stimulation, pharmaceutical therapies, clinical therapies, uterine receptivity, and the integration of research and clinical medicine.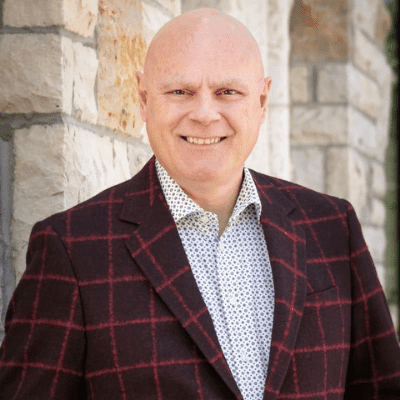 J. Blair Knippel, CEO
J. Blair Knippel, CPA, CA, CPA (Illinois) serves as Chief Executive Officer for Synergyne Imaging Technologies Inc. and Synergyne ART Analytics Inc. and has been involved with both companies since their inception. Blair assisted with the acquisition of the underlying technologies of Synergyne, the development of the underlying business opportunities relating to the technology and handles the day- to-day strategic leadership of both entities.
Blair is also currently Chief Financial Officer for a foreign-based private investment firm working with select agri-food and agri-business ventures.
Blair remains involved in the Saskatchewan business community. He is currently Chair of the Board for Canadian Isotopes Innovations Corp., a LINAC-based medical isotope corporation seeking to supply Molybdenum and Technetium to the North American health diagnostic industry. Blair is also member of the Huskies Football Foundation and has sat on its Executive Committee since its creation in 2001.
Previously, Blair worked with Deloitte LLP for 27 years and left public practice as a Tax Partner in 2015. He specialized in assisting Canadian and foreign companies to expand their businesses into various countries with a primary focus on technology and commercialization opportunities.
Blair was a co-founder of the Saskatchewan Capital Network, Saskatchewan's only angel investment network, and is one of its past-presidents. Blair is a former director of MosoConf, Canada's largest mobile social media conference. Blair was also involved in the Greater Saskatoon Chamber of Commerce from 2001 to 2009, serving as President in 2007-2008.
Blair has a B.Comm from the University of Saskatchewan and is both a Canadian Chartered Public Accountant (Saskatchewan – 1991) and a US Certified Public Accountant (Illinois – 2002).
Dr. Roger Pierson, CSO
Dr. Roger Pierson, MS PhD FEAS FCAHS is the founder and Chief Scientific Officer of the Synergyne Group of Companies. He is the innovator of Matris™, an image analysis tool for assessing endometrial receptivity when undergoing assisted reproductive treatment. Dr. Pierson is a Distinguished Professor and Director of Research in the Department of Obstetrics, Gynecology and Reproductive Sciences in the College of Medicine at the University of Saskatchewan. He received his BS and MS degrees from Purdue University and a PhD in Reproductive Endocrinology/Physiology at the University of Wisconsin-Madison. Dr. Pierson is a Fellow of the European Academy of Sciences, Canadian Academy of Health Sciences, Canadian Institute of Academic Medicine and a Past-President of the Canadian Fertility and Andrology Society (CFAS). Dr. Pierson's research has generated more than 550 papers, technical reports, book chapters and abstracts, in addition to more than 40 copyrighted computer programs and 6 patents. He is the co-editor of Imaging in Infertility and Reproductive Endocrinology, a state-of-the-art text and reference book.
Dr. Pierson's research is multi-disciplinary and revolves around uterine receptivity, ovarian follicular development in natural cycles and under ovulation induction and hormonal contraception conditions. Studies on ovarian function in women by Dr. Pierson and colleagues at the University of Saskatchewan were cited as one of the top 100 scientific discoveries of 2004.
Imaging and image enhancement tools have been developed in Dr. Pierson's laboratory to explain physiological changes over time developed for the analysis of high-resolution ultrasonographic images. They have proven innovative in determining endometrial receptivity, the assessment of ovarian function, as well as, the assessment of ovarian and breast masses. Other areas of research include development of computer software for tissue characterization and analysis of ultrasonographic and MR images, 3-dimensional ultrasonography, early embryo development, automated detection of embryonic anomalies and development of animal model systems for investigation of human reproductive dilemmas.
Dr. Pierson has held executive positions in several professional organizations. He served as President of the Canadian Fertility and Andrology Society (CFAS) in 1999-2000 and now Chairs the Communications Committee for the Society. He also holds Executive Board positions in the Association of Professors of Obstetrics and Gynecology (APOG), Society of Obstetricians and Gynecologists of Canada (SOCG) and the Society of Investigators in Obstetrics and Gynecology. He was awarded the University of Saskatchewan Distinguished Researcher award in 2000. Dr. Pierson has received numerous awards that include: Award of Excellence in Reproductive Medicine for lifetime research achievements from the CFAS, APOG Medical Education Foundation Excellence in Teaching Award for outstanding contributions to the teaching of obstetrics and gynecology; Commemorative Medal for the Centennial of Saskatchewan for his outstanding achievements and significant contribution to society; Chatelain Women's Health Hero Award with citation for 'Dedication to advancing women's health in Canada'.
Dr. Pierson was inducted into the Inaugural W. Brett Wilson Center's Innovator's Hall of Fame at the University of Saskatchewan in 2009.   This award recognizes innovators whose work has transformed the way in which people live, work and play around the world and who have reinforced the traditions of success and innovation originating from University of Saskatchewan people.
Recently (2015), Dr. Pierson received the title of Distinguished Professor by the University of Saskatchewan.   The Distinguished Professorship Program was created to honour and celebrate outstanding achievement in research, scholarly, or artistic work by University of Saskatchewan faculty.
John Deptuch, Director of IT Services
John Deptuch, BSc. is a gifted computer programmer and has been responsible for the image analysis algorithms used in our unique blend of imaging science over the past 25 years. John's specialty is in extracting biological information from ultrasonographic images. He has developed over 30 enhanced imaging technologies protected by internationally registered copyright. John's software has been utilized in CIHR funded biomedical research and numerous clinical trial settings sponsored by multi-national pharmaceutical companies. John has been instrumental in the development of Matris™ and other image enhancement and analysis technologies.
Jesse Invik, Lead Analyst
Jesse Invik, BHS, MS. has worked in the field of infertility as an image analysis technician and andrology laboratory technician for the past 20 years while at the same time pursing post-graduate studies. Jesse has worked with Synergyne Imaging Technology Inc. on multi-national pharmaceutical trials and his work has received formal acknowledgement on several scientific publications. In 2014, Jesse was recruited to join the Matris™ team. Jesse's specialties are in image and statistical analyses. Jesse excels at statistical analyses of large data sets in biomedical experiments. He is also an experienced wilderness travel guide, mountain climber and caver.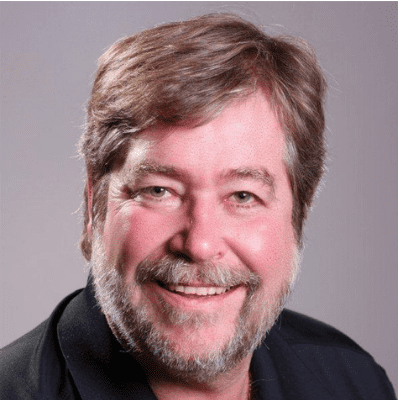 Steve Rowley, VP Business Development
Steve Rowley, BA, MA has a proven track record of achievement in leadership development, management, training and business strategy in the pharmaceutical industry.
He has worked in the Canadian fertility market for more than 25 years, gaining a deep understanding of the market dynamics and developing business strategies to be successful in it. While with Organon Canada Ltd., he was responsible for that company's entrance into the fertility market, launching a number of products, eventually becoming manager of the Fertility Business Unit where he led his team to market leadership. He moved on to EMD Serono Canada where, as Director of the Endocrinology Business Unit his team achieved 300% growth over a 7-year period and became market leader in the fertility space. While with EMD Serono, Steve also played a role on several global strategy teams focused on the fertility market. He also spent time in Russia, working as a consultant to the Russian organization to develop their strategy for entry into the fertility market.
Since leaving EMD Serono, Steve has provided consulting services to a number of pharmaceutical companies looking to enter the fertility market in Canada, as well as, to a leading Canadian fertility clinic in the areas of business strategy and market development.
Steve received his Master's Degree from Wheaton College and Bachelor's from the University of Toronto. He has also participated in the Merck Leadership Training Program at the London School of Business.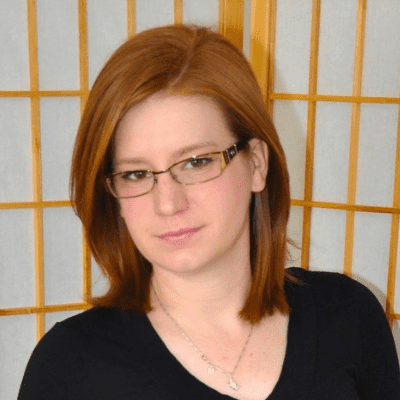 Hannah Pierson, Ph.D., Senior Scientist – Strategic Innovation and Technology
Dr. Hannah Pierson completed her PhD in Biomolecular Chemistry in 2013.  Her Ph.D. work was focused on energy metabolism in living organisms and 3-D protein structure determination. Hannah then undertook a Post-Doctoral Fellowship at the Johns Hopkins Medical Institute.  During her Fellowship she successfully defined new functional cellular processes involving copper metabolism, which is critical to fetal development, brain function, energy metabolism, fertility, and the general health of humans.  She led studies aimed at growing miniature stem cell derived organoids (organ model systems) and developed three-dimensional image-based techniques for tracing dynamic metabolic and functional biological processes, in real time, on living tissues.
Hannah is also proud to be the mother of smart, funny, strong willed, and caring daughter.  Her commitment to her own family drives her to help those seeking fertility treatments become parents and share in the joy of raising our next generation.
Dr. Hannah Pierson's expertise in 3-D image-based technologies, human luminal organ development and function, epithelial cell biology, copper metabolism in fetal development, and her dedication to our mission of improving IVF success rates for families undergoing fertility treatment are great assets to our scientific team.
Riverside Ventures
Riverside Ventures is the private investment arm for the Boot family office. It specializes in early stage technologies that have global scale and the ability to help transform entire industries. Some of its other technology investments include Dwave, VE Iteractive, and China Biomed.
We believe that passionate research provides the foundation for compassionate care and are pleased to be able to provide our services to clinicians working to help couples dealing with the pain of infertility. Matris™ assists ART clinicians in making the best decisions for their patients regarding preparedness and receptivity of the uterus in a particular cycle.